Benefit from a clear head and an energised team before the reality of the year 'stuffs' you up.
A new year is a great opportunity for new – or reviewed – strategic planning. Our flexible Strategy Day Agenda is designed to set the scene for the coming year, and provide a clear strategic roadmap that your team are on board with.
These strategic priorities will ensure genuine growth towards your overall business vision – ensuring this year is better than just 'more of the same'. Whether it's more time, more money, or a more cohesive team that you want; whether this is the year you Start-up, Scale-up, Step-up or Sell-up; it all starts here and the opportunity is now.
Download the workshop agenda and discover what will be covered through this business strategy template.

FIND OUT IF THIS IS RIGHT FOR YOU
Book a complimentary coffee with our Director of Strategic Business Advice, Jacob!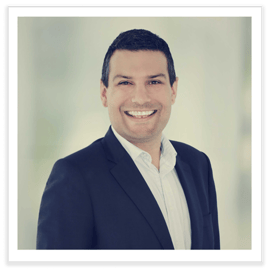 Over the past 12 years, more than 300 active growth businesses in Australia, the UK, and Asia-Pacific have worked with Jacob in his role as an international business coach, partner and advisor. Jacob's alumni clients and those who have attended his presentations describe him as the smart and quirky business guy who makes genuine change happen. He brings business experience that impacts both profit and valuation, plus a unique energy borne from the belief that business is best when it's fun.
Having an experienced business coach or advisor work with you before, during and after your strategy workshop ensures you are fully able to participate on the day and are applying business best practice to your opportunities and issues.
e: j.aldridge@businessdepot.com.au
p: [07] 3193 3000
m: 0427 151 181
Share this workshop: